COACHING
IT STARTS ON THE INSIDE
HOW COACHING WORKS
We Use The Phone
People often ask me how coaching works when we are not in the same location.
Coaching is done on the phone which is much better for you because it is less expensive and more convenient. You can call from the car or your office, just close the door. From your home, even if you are out of town we can still have our coaching call, because it's done on the phone. – Sandy Abell, MS, LPC, ACC
FREQUENTLY ASKED QUESTIONS
What Is Coaching?
Coaching is a collaborative relationship between the client and Coach, where the client's goals and objectives are the focus. You and your Coach form a team, decide on the goal, and set strategies and action plans to move you toward that goal. Your Coach is someone who can give you an impartial perspective and brainstorm with you on ways to move ahead, while always being honest, enthusiastic, supportive and encouraging.
How Does It Work?
Coaching is delivered during scheduled weekly sessions, by telephone and/or in person, whichever you prefer. You, as the client, bring an agenda of items to the session. Your Coach helps you make the most of the opportunities and solve the problems. When you are taking on a large goal your Coach helps you design the project and provides you with the support and structure you need to insure it's done in the manner you desire. Your Coach brings out your best by listening and guiding, expecting a lot, helping you strategize, always requesting action, and celebrating the wins.
How Are Coaching And Therapy Different?
Coaching and therapy are very different. Therapy is about emotional healing, and dealing with past hurts and traumas. Coaching is about looking and moving ahead. The focus of Coaching is on action in the present and the future. Some people choose to work with a therapist and a Coach at the same time.
How Do I Get Started?
Most Coaches begin with a complimentary session so you and your Coach can get to know each other, and you can experience a bit of what Coaching is like. At this meeting the Coach will want to hear your goals, needs and challenges, and you will probably want to ask questions and get comfortable with your Coach. This free session will also give you the opportunity to see if the process is something you will enjoy and find beneficial. At the end of this session you and your Coach will talk about what you just experienced and discuss whether you would like to continue working together. Please email Coach Sandy or call her at 541-772-3470 if you are interested in arranging a complimentary coaching session.
Who Works With A Coach?
Business owners, professionals, CEO's, managers, and people in transition (retirement, job change, empty nest, divorce, etc.) all work with a Coach to fix, solve, create or plan something, professionally and/or personally.
Coaching Situations
The following are typical situations in which Coaching has been helpful. If any of these describe you, working with a Coach may be just the thing to move you along and help you accomplish your goals and create the business and personal life you dream of.
A successful professional who wants to make more money with less work.
A small business owner who feels overwhelmed, wears too many hats, and doesn't have enough time.
A corporate manager who wants to refine your skills to be ready for your next promotion.
An entrepreneur who is starting a new business.
A person who would like to have more money, time, balance and an abundance of good things in life.
An individual who is taking on a major project or working towards a specific goal.
A person who is facing a life transition (ie: divorce, retirement, empty nest, etc.) and is confused about where to go next.
An employer who has good employees that you value enough to invest in, and who are willing to grow to become a major asset to your company.
An individual who is contemplating a career change but isn't sure which direction to go.
A high-functioning adult who wants to take your business or personal life to the next level.
A person who has great intentions but finds that you never seem to get around to taking the steps necessary to achieve your goals.
A professional or entrepreneur who is moving ahead on your own, but would like the support of being part of a team or having someone to bounce ideas off of and get feedback from.
What Should I Expect From My Coach?
Your Coach is your advocate, your support person and your cheer-leading team. She will listen to your wants and needs and ask direct questions to help you discover things about yourself you may not be in touch with. She will be completely honest with you at all times; always hold the vision of all you can be; and be enthusiastic, compassionate and supportive in every way. Your Coach will also ask a lot of you in the process of moving you forward, and will consistently encourage you to take the steps required to reach your goals.
What Does My Coach Expect From Me?
Your Coach expects you to be responsible for yourself and your actions, and to be punctual and call at the scheduled time (or cancel ahead of time). She also expects you to be open, honest and direct about your needs, wants, and goals; to be willing to make changes and grow; and to want to work in a collaborative relationship focused on achieving your goals.
Why Does Coaching Work?
Coaching works because of three unique features:
Synergy: Client and Coach become a team, focusing on the client's goals and needs. The energy and focus of two people more than doubles the potential and accomplishments of the client.
Structure and Accountability: When working with a Coach a client takes more actions, thinks bigger and moves towards the goal faster than s/he would alone. This is because the support and accountability provided by the Coach bring out the best in the client.
Expertise: Your Coach knows how to help you be the best you can be, and consistently encourages you to bring this part of yourself to your daily life
Is Coaching By Telephone Really Effective?
Most clients have found Coaching sessions on the phone to be very effective. They say it's more convenient and time efficient to simply close their office door and place a phone call, than it would be to get in the car and drive to an appointment. It also enables those who often travel on business to keep their scheduled sessions, regardless of where they are. Phone sessions also give the client a much broader selection of Coaches from which to choose, since geographic location is not an obstacle.
What Does It Cost?
The fee for Coaching is paid monthly, and is a retainer that entitles you to a specific number of scheduled calls, and un unlimited number of unscheduled calls and email support. For most professional, business and personal clients the retainer ranges from $300 to $500 per month. Three scheduled 30-45 minute calls a month are $300; two 45-60 minute calls are $300; three 45-60 minute calls are $350; four 30-45 minute calls are $400. Three face-to-face sessions a month are $500.
Is There A Difference Between A Coach And A Consultant?
Yes, there is a difference between a Coach and a consultant. Consultants are usually experts in their field. Their job is to evaluate your situation, create solutions they think will work for you, deliver these solutions, and leave. They may check back with you a time or two, but basically you're on your own to produce the desired results. A Coach is usually familiar with your business, but is not an expert. She acknowledges you are the expert and that you know your business better than anyone. You and your Coach work together to discover your own answers and solutions, that fit you and your particular situation. Together you form a team to create your solutions and action plans. Your Coach then stays with you to provide support, encouragement backup as you move towards achieving your goals.
ARE YOU COACHABLE
Directions:
Read the questions below and note how true the statement is for you.
Then score yourself using the key at the bottom of the page.
Scoring:  Score each of your answers with one of the five options listed below:
1. Not true   2. Less true   3. Not sure   4. Mostly true   5. True
If you score over 40, please call me at 541-772-3470 or email me at sandy@insidejobscoach.com to set up a Complimentary Coaching Session! I look forward to hearing from you soon.
WHAT OUR CLIENTS SAY ABOUT US
I worked with Sandy to improve my goal setting and time management skills. Sandy helped me to define my goals, set priorities and become more productive. As a result I increased my sales by 10% and learned valuable skills which help me retain my telecommuting job for a Fortune 500 company.

Hornbrook, CA

The smartest decision I've made since I started my business was to hire Sandy. After talking for five minutes I felt like I've known her for years. She is very smart, personable and funny. Together we came up with short and long-term goals, and new and improved techniques for achieving them. Running a successful business is hard, but with Sandy in my corner it makes it easier and fun.

Medford, OR

Sandy is expert in helping people find their passion and translate this into a professional career that is rewarding. She listens in depth, asks the hard questions and helps you find the answers you've always been seeking.

Broker, John L. Scott Real Estate

I worked with Sandy for about a year and found her approach to coaching to very effective. She really helped me to focus on, and strengthen the areas of my business that were my weak points. It was really a matter of helping me to identify what needed to be done, and then holding me accountable to follow through.

Architecture and Planner

I was thrilled to be a client of Sandy for a three-year period as she helped me get clarity and focus on some business and career developments. She was enormously useful in helping me sort out the important versus the unimportant. I recommend her highly, and am happy to discuss with prospective clients of Sandy her work process and her results.

Senior Vice President/Financial Advisor

With Sandy's guidance I was able to refine and implement a modified career and personal life plan document. She was able to provide expert and innovative advice providing goal focused action plans and acheivement measurements. Highly effective process and a delightful experience. I highly recommend working with Sandy!

Senior Vice President of People's Bank of Commerce

Sandy is a consummate yet personable professional! As a meeting facilitator she allows for free flowing dialog without losing track of time or goals. She sets clear expectations without being overbearing or ruffling feathers. Sandy is a delight to work with.

General Manager, Ashland Food Co-op

Sandy is one of those exceptional professionals that is skilled, has solid integrity, and delivers a depth of wisdom and knowledge that is beneficial to a broad spectrum of people. She has a strong sense for getting to core issues that create useful self awareness and positive momentum for achieving greater levels of personal success. I highly recommend her as a.professional or life coach.

General Manager at Green Planet Naturals

It's easy to get lost in the confusion of a busy life. Sandy helps you see through the clutter and muddle and identify the important things.

Medford, OR

Sandy has helped me to understand that I'm not defined as a person by what I do for a living, and by learning how to appropriately distance myself emotionally from the day-to-day stress, I am a happier and more productive person.

Medford, OR

It didn't take long to realize retirement was not for me; I wanted and needed to keep working. Sandy's compassionate, encouraging, thought-provoking "cut-to-the-chase" approach helped me develop a better understanding of myself, restore my self-confidence, discover what I wanted to do with the rest of my working life and develop a plan to make it all happen.

Ashland, OR

Before Sandy became my Coach I was having difficulty getting my life "put together" and keeping it together. Sandy has helped me figure out how to break things down, define each need, and do what is necessary to fulfill that particular need. Then move on to the next. I've learned that as one piece is put in order, some of the other pieces automatically follow.

Rogue Rive, OR

I've known Sandy for several years now. She is an amazing woman – an author, speaker and life coach. I highly recommend her Inside Jobs Coaching Company monthly newsletter, Focusing On Your Success. Great tips and insight into how to become the person you want to be.

Soul Canyon, Grants Pass, OR

I highly recommend Sandy's books and I think an investment in Sandy's coaching will always yield incredible returns

Soul Canyon, Grants Pass, OR

Sandy has helped me realize how to enjoy the balance in my life. Initially I thought she would help me with my business, which she has, but more than that, she has helped put my work in perspective with the rest of my life. She has helped me sort through the personal clutter and enabled me to focus in on what I enjoy and believe is important in my life

Medford, OR

Sandy asks pertinent questions to get to the heart of my personal/professional goals. She listens to my answers with her full attention and responds with insightful, clear responses tailor-made for me. The result is a coaching experience that is focused, effective and fun. As luxurious as a private golf lesson or learning to cook from an expert chef, this weekly phone call is all about fashioning the perfect life for me, as Sandy and I frankly delve into one not-so-perfect scenario at a time.

Portland, OR

I wanted to let you know how much your coaching has helped me organize my thoughts about retirement. I knew thinking of retirement was "uncharted territory" for me, but consulting with you helped me recognize and accomplish a number of things. I have thoroughly enjoyed myself as well! The idea of coaching is awesome, and I am so glad I had the sense to call on your extensive skills. I look forward to working with you again as I run into further hurdles along the way.

Medford, OR

The idea of "business coaching" is awesome, and I am so glad I had the sense to call on your extensive skills. With your help I quickly recognized that I already had the skills to organize my thoughts clearly, once I had the tool.  Coaching gave me the confidence I needed to dig in to the job at hand with gusto. I look forward to working with you again as I run into further hurdles along the way.

Licensed Massage Therapist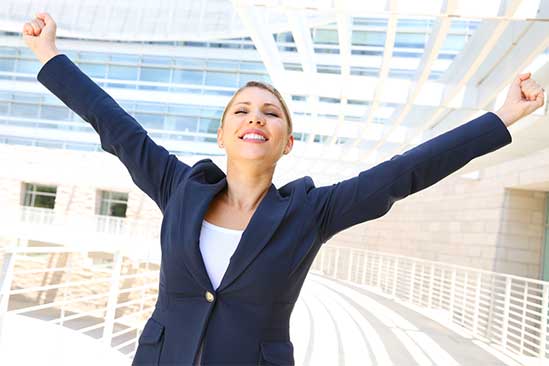 LIFE COACHING
Is your life "OK", but not quite what you want it to be? Are you dealing with a life change that has shifted your course or impacted how you feel about yourself or what your role is?
We'd like to invite you to consider talking with a Life Coach.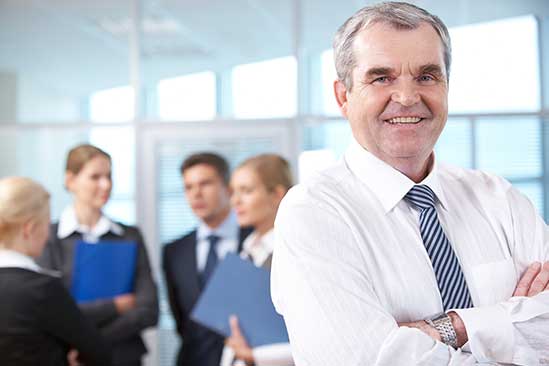 BUSINESS COACHING
Are you the owner of a Small Business, a Professional, CEO, Senior Executive, HR Professional or Manager who wants to bring out the best in yourself and your staff or improve your skills?
We'd like to invite you to consider working with a Business Coach.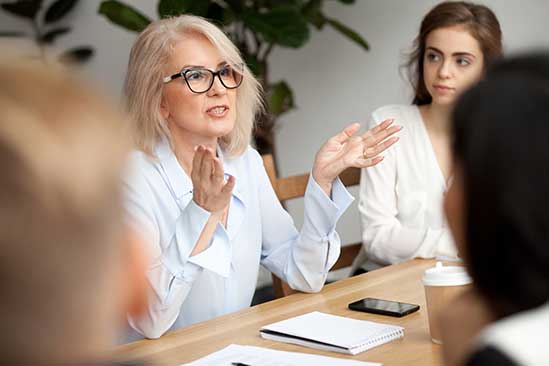 MASTERMIND GROUPS
Are you a Business Owner, Leader or Entrepreneur who would like to share ideas and solutions?
We'd like to invite you to join a Mastermind Group, where you to discuss challenges and find practical solutions to tough problems.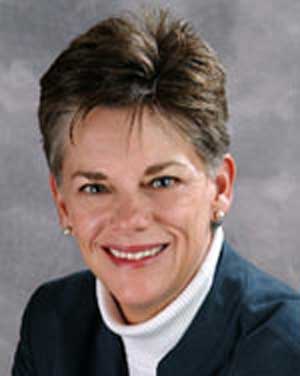 MEET SANDY ABELL, MS, LPC, ACC
Sandra V. Abell, the owner of Inside Jobs Coaching Company, is a best selling author, speaker, business and life Coach, Licensed Counselor, and Certified Coach who has been in private practice for over 25 years. Sandy has degrees in psychology and sociology, and is a graduate of Coach University in Colorado Springs, Colorado.
She is a Licensed Professional Counselor, a certified coach with the International Coach Foundation, and she specializes in working with business owners, professionals, entrepreneurs and people in transition. She is also the author of the best selling book Feeling Good About You.
Sandy is offering you a Free 30 Minute Coaching Call so you can experience what Coaching will do for you.
Try Life Coaching – Free 30 Minute Phone Consultation with Sandy